Life can be achingly difficult.
It has been for me. Many times, I've thought life was finally getting better, only to find out I was wrong. It was just the calm before the next devastating storm. Nothing was better. In fact, life became even harder.
Feeling blessed is in vogue. But do we understand what the Bible says about blessing? Could it be that God's greatest blessings are what He gives us to drive us to a deeper walk with Him?
I contracted polio long after it was supposedly eradicated. The doctor misdiagnosed my symptoms because she had never seen polio before. And the wrong diagnosis led to widespread paralysis. With a childhood spent largely in hospitals, marked by painful surgeries.
How my darkest hour revealed God's brightest glory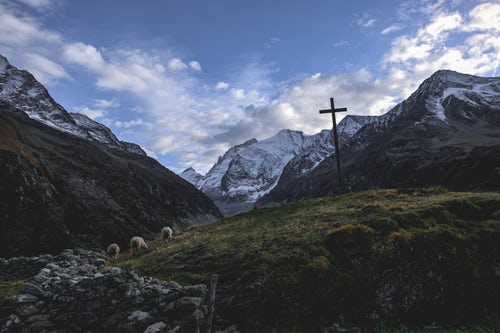 Joni Eareckson Tada was a vibrant 17-year-old in the summer of 1967 when she inadvertently dove into shallow water, paralyzing her from the neck down. Desperate, depressed, and suicidal for years, one day Joni cried out, "God, if I can't die, show me how to live." And he did.
"Helpful" words can do more harm than good.
Self-sufficiency and independence are part of the American way.
Most of us have embraced these ideals. They allow us to provide for ourselves with little uncertainty and little inconvenience.
We're all prone to viewing our Maker as a good back-up plan. We work to craft and control our future without help, knowing God is always there if things go awry.
If you are desperately, painfully overwhelmed, do the next thing. Pray. And then do the next thing after that…